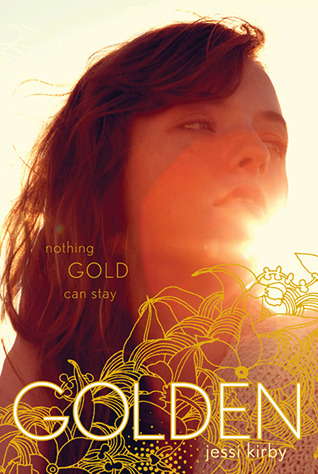 Seventeen-year-old Parker Frost has never taken the road less traveled. Valedictorian and quintessential good girl, she's about to graduate high school without ever having kissed her crush or broken the rules. So when fate drops a clue in her lap—one that might be the key to unraveling a town mystery—she decides to take a chance. Julianna Farnetti and Shane Cruz are remembered as the golden couple of Summit Lakes High—perfect in every way, meant to be together forever. But Julianna's journal tells a different story—one of doubts about Shane and a forbidden romance with an older, artistic guy. These are the secrets that were swept away with her the night that Shane's jeep plunged into an icy river, leaving behind a grieving town and no bodies to bury. Reading Julianna's journal gives Parker the courage to start to really live—and it also gives her reasons to question what really happened the night of the accident. Armed with clues from the past, Parker enlists the help of her best friend, Kat, and Trevor, her longtime crush, to track down some leads. The mystery ends up taking Parker places that she never could have imagined. And she soon finds that taking the road less traveled makes all the difference.
Review:
I read this book a few days ago, and it was definitely a light, entertaining story. I wouldn't say it was a challenging book to read, but the simple plot line and likeable characters made it a good book to read when I didn't want something too serious.
I think that this book was especially interesting because of how relatable it was for me. I'm graduating this year (June 7th!) so I appreciated how realistic this novel was in terms of how Parker feels about growing up. I think that anyone in the process of moving onto a new life situation, whether that is graduating highschool/college or even transitioning into the workplace will appreciate this.
One of my favorite parts of the novel is the likeability of the main character, Parker. She is a focused, determined person who starts to regret not having much fun in high school and begins to develop a more relaxed attitude towards life. I think that many of us could relate to Parker in that sometimes we need to just relax and have a little bit of fun.
Unfortunately, one of the things that I did not like about the book is the lack of character development. I feel that Parker was mostly developed as a person, but her friends Kat and Trevor just didn't seem real to me. I think that they definitely could have used a little bit more personality as they do play a key role in the story. In addition to this, there is a little bit of romance that felt forced because the supporting characters just weren't realistic enough to me.
Overall, this book was very light and refreshing and I would recommend it to anyone that enjoys Young Adult/New Adult coming of age stories!

My Rating: 4 stars!
Would recommend.

I hoped this helped you guys decide if you want to read Golden! This is actually my first book review so any feedback is appreciated. Comments are appreciated, and if you want to contact me feel free to use my contact form!

- Marcella